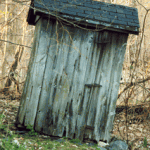 I am a multi-media artist who feels the idea of being caged within one facet of artistic medium is creati-cide. A concept needs to be expressed using a vehicle which suits it. Therefore, I am always open to new techniques and venues, even if I have to invent them.
Like my cartoons, the fine art manifesting in my world tends to be active, gestural and often whimsical. It is rarely planned and usually forms itself at the moment of creation with little input from me personally. This is especially true of my clay work and watercolors. It is the also influences the spontaneity of my photography.
My work has been shown in various galleries:
National Arts Club – NYC
Saratoga County Arts Council – Saratoga Springs, NY
Barrett Art Center– Poughkeepsie, NY
Juicy – Beacon, NY
Richmor Aviation– Saratoga Springs, NY
Woodstock Fine Art Prints and Antiquities – Woodstock, VT
University of Hartford Art School – Hartford CT
Keene State College – Keene, NH
As well as other places I've long forgotten about… 😉
Some of the work shown here is available for purchase. Feel free to contact me for pricing or commissions.
—Terri J. Garofalo