Entities-R-Us Book on Sale at Amazon!!!
on
November 29, 2013
at
9:26 pm
If you don't have one already… Now is your chance for the Black Friday Sale on Amazon!
My book is available at a discount!
http://www.amazon.com/Entities-R-Us-Ghost-Hunter-Comic-Paranormal/dp/1451504365/ref=sr_1_1?ie=UTF8&qid=1385765863&sr=8-1&keywords=entities-r-us%2C+ghost+hunter+comic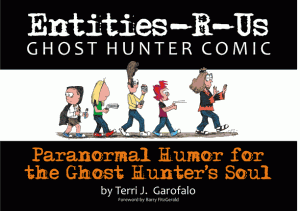 Learn how Entities-R-Us began. Read the first comics! I talk about the drawing, the paranormal inspiration, etc. It's all here!
It will stuff a stocking well!
Tj